Casamara Club is cool and committed to making THE best alcohol-free drinks on the planet.




Casamara Club is cool and committed to making THE best alcohol-free drinks on the planet.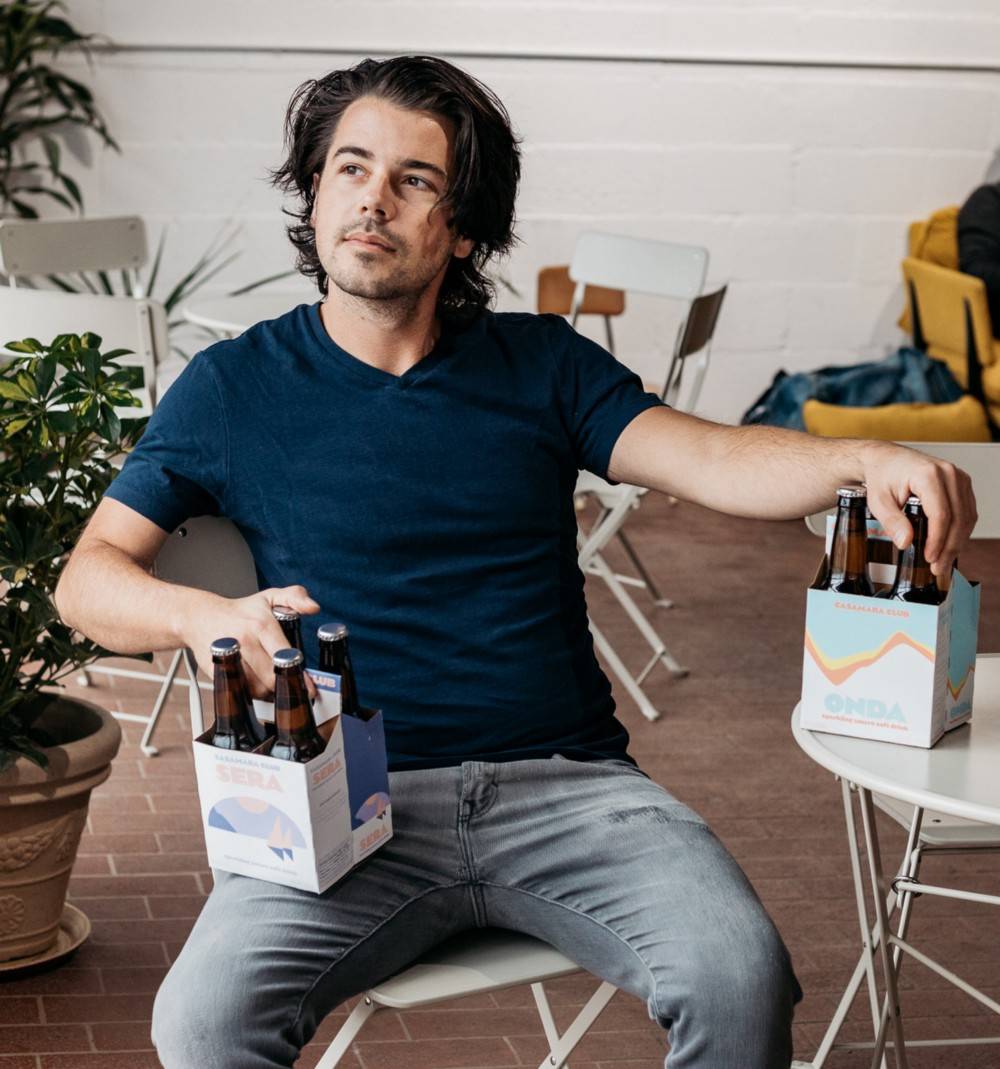 As far back as I can remember, I always wanted to start and run my own business. But before starting Casamara Club, I had an office job where most of my clients were food & drinks companies. Over five years, I met a ton of smart, thoughtful people running businesses in a way that I knew I wanted to emulate, and noticed plenty of gaps in the market. But it wasn't until I realized that I was spending an inordinate amount of time every day trying to make my flavored seltzer taste like something, that I decided I was ready to jump ship and start my own business.
When you're not drinking Casamara, what's your go-to drink?
From the beginning, it was important to me that we make something totally new, and different from everything else out there. I didn't want to worry about following industry trends. On the one hand, that's been great, because many of the trends we would have been following when we started the business are now over and done with. But the hard part about forging our own path — especially early on — was that we had trouble getting our pitch down. How do you let people know what we make, and why it's worth their time and money, if they can't understand what it is in a few words? I'll never forget the customer who, thinking he was getting a more traditional, sweet soda, said our drinks taste like "something you give to a sick horse." Thankfully, we don't get feedback like that anymore, and I think that owes a lot to the way we've learned to adapt our marketing.
"The perfect post-dinner soda."
I've tried my fair share of amaros in my life, ordering one at almost every restaurant I've ever been to, much to my wife's dismay. When I found Casamara, I was hooked immediately.
Jason and the entire Casamara team are about as humble as they come. Their dedication to merging soda and amaro with incredible flavor combinations is unparalleled.
Overall Sipple Score: 5 Sips
Favorite bottle: Sera
Time of Day to Enjoy: Anytime, but after dinner is my favorite.